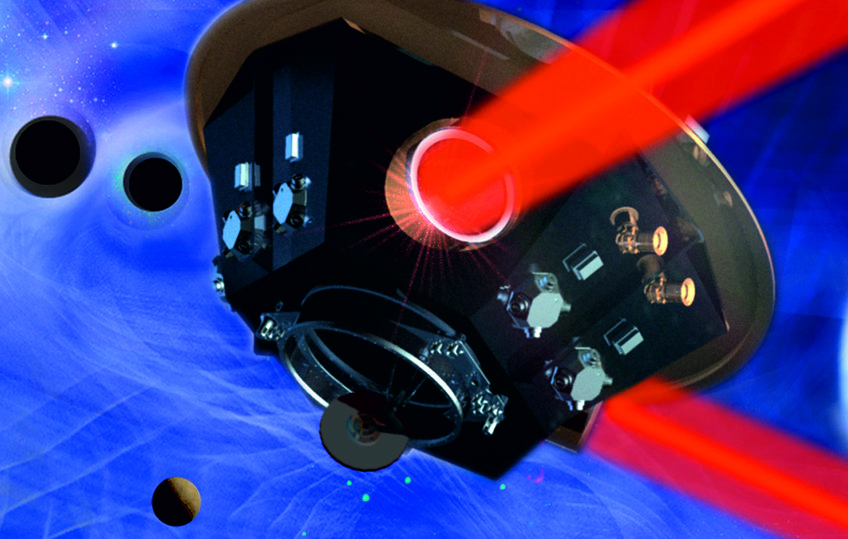 Laser Interferometer Space Antenna (LISA)
LISA, a space-based detector with million-kilometer long arms will detect low-frequency gravitational waves that cannot be measured by ground based gravitational wave detectors.
The LISA movie
LISA will be the first observatory in space to explore the "Gravitational Universe". LISA will complement our knowledge about the beginning, evolution and structure of our universe.
https://www.youtube.com/watch?v=aTPkoZxyovo
Images
Note: Publication of the images and the movie requires proper credits and written permission. Please contact the AEI press office in advance of publication or for higher-resolution versions.