German-French honour for Prof. Dr. Hermann Nicolai
Gay‐Lussac‐Humboldt‐Prize to be conferred on 15 April 2013 in Paris
Prof. Dr. Hermann Nicolai, Managing Director at the Max Planck Institute for Gravitational Physics (Albert Einstein Institute/AEI) in Potsdam will be honoured on 15 April 2013 in Paris with the prestigious German-French science prize, the Gay-Lussac-Humboldt-Prize, which carries an award sum of 60,000 euros. The French Minister for Higher Education and Research, Geneviève Fioraso, and the German Federal Minister for Education and Research, Johanna Wanka, will do the honours during a celebratory event marking the 50th anniversary of the Elysée Treaty. In addition to Nicolai, the German junior scientists Hendrik Ziegler and the French scientists Elisabeth Giacobino and Jean‐Michel Raimond will also be honoured.
"I am extremely pleased about this great mark of distinction. And I am just as pleased that my scientific work has made a small contribution to the further growth of the friendship between Germany and France," says Prof. Dr. Hermann Nicolai.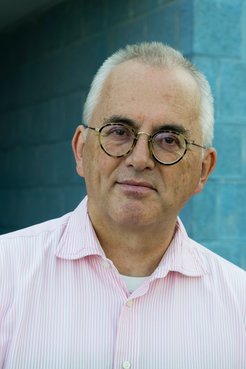 Nicolai is receiving the prize in recognition of his pioneering research work in the area of gravitational physics. Since the 1980s, he has been working in close collaboration with colleagues at various schools of higher education and research institutes in France. These cooperative projects have already led to numerous joint publications.
The Gay‐Lussac‐Humboldt‐Prize
was first awarded in 1983. The French Ministry for Higher Education and Research (Ministère de l'enseignement supérieur et de la recherche) bestows the award annually. Two prizes are given to German scientists of international repute, who are nominated by French partners with whom they cooperate or with whom they plan to do so. Preferably, two scientists with differing profiles are selected for the honour – one experienced and one junior scientist. The prize is given with the support of the Académie des Sciences and the Institut de France which appoints a jury made up of academy members. The prize is intended to enable the winners to undertake an extended research residency in France.
The Alexander von Humboldt Foundation confers the prize on two French scientists who wish to enter into a long-term research project together with their colleagues in Germany. The nomination is carried out by experienced German scientists. The Gay‐Lussac‐Humboldt‐Prize is part of the programme for the Humboldt Research Prize, which the Humboldt Foundation bestows on top researchers from abroad in all scientific fields.