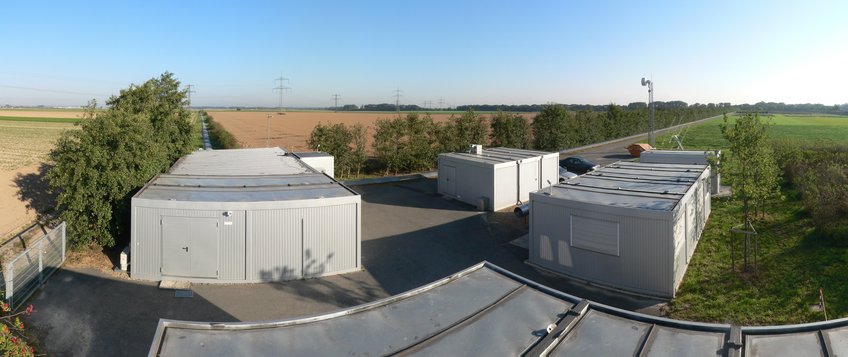 Directions to the Gravitational-Wave Detector GEO600
The gravitational-wave detector GEO600 is situated between Hannover and Hildesheim, 20 km south of Hannover near the village of Ruthe.


Visiting GEO600
Please note that the detector site can only be visited after previous date arrangements. If you would like to get a tour of the GEO600 facilities, please contact Benjamin Knispel to coordinate the details of your visit.
Directions from Hannover
Take the road B6 (Messeschnellweg) to the South and turn right at the sign Sarstedt/Heisede. Turn right to Heisede, then left at the sign Schulenburg/Ruthe. After entering Ruthe turn right. After crossing the Leine river, turn right at the EXPO sign (resp. at the white sign "Universität Hannover/Versuchsgelände", resp. at the green sign Schäferberg). Drive along the tree nursery to the gate at its end.